Watch the Latest Trailer
The Valhalla Saga is now live!
A vibrant blend of survival and action RPG for 1-10 players! Craft legendary items, grow your home base and embark on an epic journey through procedural realms to face towering creatures hel-bent on unleashing Ragnarök. Valhalla can wait, Einherjar!
---
---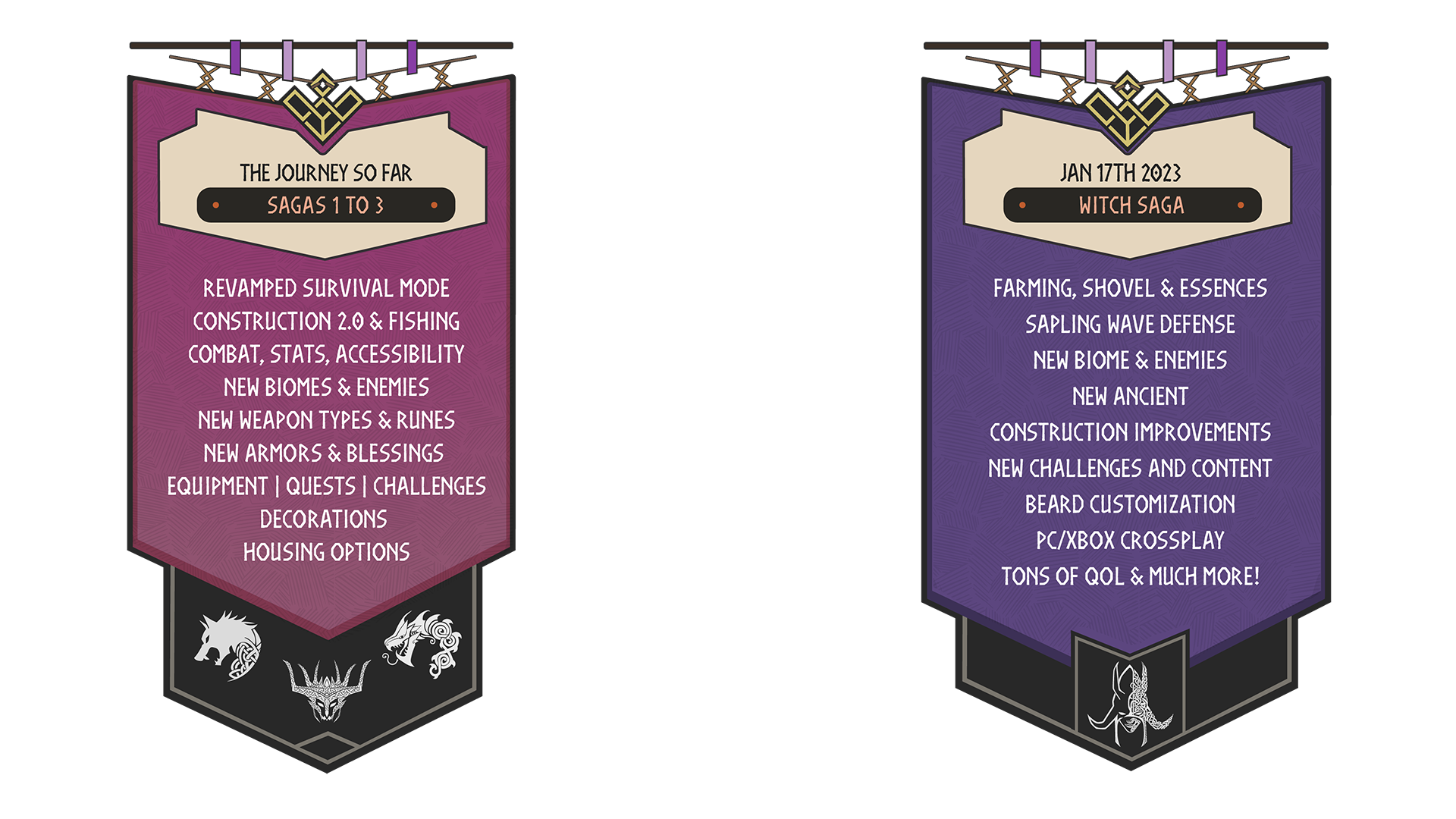 Content Roadmap
Discover when your next adventure arrives in Midgard through our content roadmap.
---
What is Tribes of Midgard?
The Giants are coming! Form a tribe with up to 10 players to defend your village from the relentless onslaught of deadly spirits and gigantic brutes hel-bent on bringing on the end of the world in this game with a unique blend of action, survival, and roguelite elements.

Explore a Bright Norse Realm
Discover dungeons and slay legendary beasts on your quest to take on Ragnarök.

Forge Your Viking
Choose your class and take the battle into the wilds as you craft epic armor and weaponry.

Rally the Tribe
Take down mighty Giants solo or with your tribe of up to 10 players.
Official iCUE Dynamic Game Integration
We're teaming up with CORSAIR to deliver the most immersive Tribes of Midgard gaming experience on PC.
Turn your entire setup into an extension of the game with iCUE software, as the RGB lighting from all your CORSAIR iCUE-compatible devices dynamically reacts to what's on-screen!
Watch as your PC and peripherals light up to highlight battles of epic proportions, player-related accomplishments, and world-changing events across more than 35 profiles!